Signature Treatment Menu | Concept Development | Empowering Training
"Let your treatment menu tell a story" - Sinéad
After listening to your vision and goals, I can create and design a Signature Treatment for your existing spa concept and/ or create a new concept with a new and improved Treatment Menu for your Five-Star Hotel Spa or Day Spa. Our aim is to capture the heart, philosophy and true essence of your brand/concept by relating that in everything that we create, ensuring that we awaken all senses and exceed all expectations.
How?
Depending on your vision for your spa, Sinéad will devise a strategy to either:
Create a new Treatment Menu in conjunction with a unique Spa Concept that highlights the key elements of your business and/or

Create and develop a Signature Treatment completely different from anything you have ever seen that will be specific to your already existing concept and brand.
Furthermore…
Incorporating new treatments will create an energy of excitement amongst your team as well as enticing new clients to experience your services. Of course, this will also encourage your existing clients to continue to come back for more.
Again, depending on your vision, we can;
Design luxurious Five-Star Treatments in accordance to your current concept

Create a full, new and exciting Treatment Menu including Treatment Protocols and Educational Training of your team

Devise a pricing strategy of your current menu or new menu that will ensure an increased revenue in your business

Offer bespoke training targeting five-star standards, SOP's, customer service and Therapist Retail Training

Offering marketing tools and strategies on how to promote your new Treatment Menu and Concept
Arrange a meeting with Sinéad, where you can share your vision for development and success with her. Together you will be able to format a plan on the best way that you can work together whilst creating luxurious, results driven treatments bespoke to you.
Skincare Brands
'Share your story, Share your vision'
Let's tell your story!
Are you launching a New Skincare Brand? or
Are you an existing brand looking to create bespoke Face & Body treatments to showcase your results driven products?
Sinéad will work with you to create a targeted concept and bespoke treatment menu to take your brand to a whole new dimension.
"Allow your passion and vision come to life with a Signature Treatment Menu designed for your brand and product line" - Sinéad
How?
After listening to your brand vision, brand direction and USP's, we will create a unique, tailored treatment concept that will capture the essence of your product line and bring your vision to life.
What Treatment Creations can assist you with;
Developing and creating new concepts after listening to the clients brand direction, mission statement and USP's

Market research and Forecasting of the treatment demand

Creating and developing signature treatments that capture your spa philosophy and tell your story through each movement performed

Develop all in-depth training material including educational training manuals and treatment protocols

Development of all training material e.g. Consultation cards, all collateral, POS etc.

Operational – creating brand standards and USP's/ advise on marketing strategies

Create and finalise a treatment pricing structure responding to consumers and brands needs that will ensure higher revenue/ return for your business

Bring a new element to your business brining your visions and goals to reality
All collaborations are tailored to the needs of your business. Timeline for each project depends on your vision and requirements. Arrange a meeting to discuss further and see how we can bring your vision to life.
"Tell me and I forget, teach me and I'll remember, involve me and I'll learn"
"Wow! Her enthusiasm is contagious! If I could bottle her up I would!"
Training Mission
To deliver Excellence whilst creating a high, passionate and motivational energy amongst your team. Self development and growth is vital in our career path and life journey so we must adhere to make our training as fun and factual as we can.
"Train people well enough so they can leave, treat them well enough so they don't want to"
- Richard Branson
How?
Sinéad delivers our training and here's why...
Having been an international trainer for many years. Sinéad has worked with a number of pre-openings, 5* Hotel Spas, Skincare Brands and Salons both in the UK and on an international basis. She uses her strength and intuition that allows her to adapt and cater all training to each individual to ensure that each member of the team will exceed in all that they do.
Sinéad has a very unique gift whereby she can ignite a spark and passion that lies within every person she meets. Through her sheer desire to encourage, motivate and educate, Sinéad will take you on a journey that will leave you feeling hungry to develop, grow and to be the best therapist that you can be.
Sinéad will not only deliver a 5*star training like no other but she will create a bond amongst your team that will ensure high performance at all times resulting in high profit for your business.
We can deliver your very own training programme or

Create our own programme catered to your needs

Training in all aspects of Beauty and Holistic Therapies

Training Signature Treatments/ Concepts and any educational collateral that Sinéad has created for your Spa or Brand
All collaborations are tailored to the needs of your business. Timeline for each project depends on your vision and requirements. Arrange a meeting to discuss further and see how we can bring your vision to life and create a winning energy amongst your team.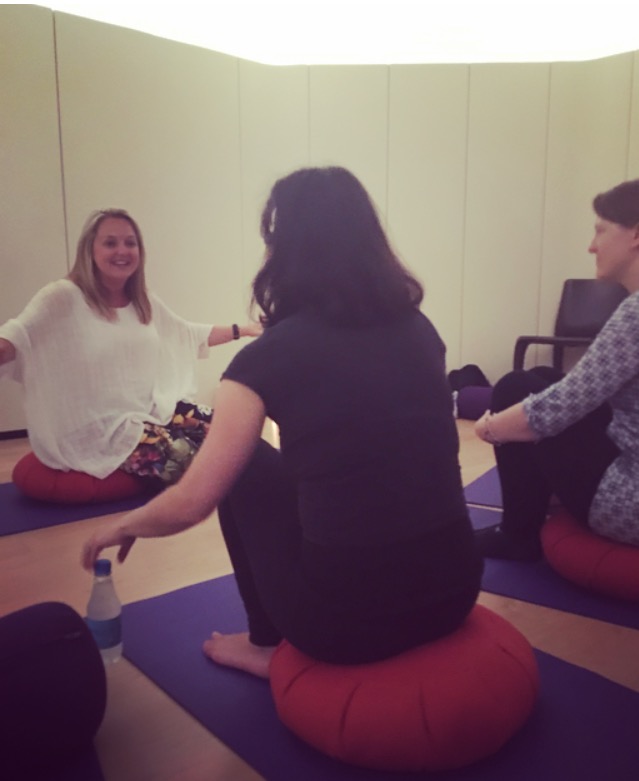 "The whole interaction from start to finish was seamless and completely inspiring"
Mystery Shopping
"Focus on the detail and the excellence will follow"
- Sinéad
The Mission
To ensure your brand standards and SOP's are being met in order to deliver remarkable customer experience that consistently exceeds clients expectation resulting in a continuous growth in revenue in your business.
How?
In order to be the best, you must continuously thrive for excellence.
Inviting experts from the industry to experience what your business has to offer and to ensure that your vision is being met by your staff, will provide you with the tools needed to continuously grow and improve all that you do. When you are in your business day-in, day-out, it can be quite easy to miss key points that could take your business from doing well to making a profit.
Having experts with a keen eye for detail and perfection as well as having a background in beauty and business will give you all of the answers you are looking for.
We can;
Follow your own process and your own report on what to look for in your Five-Star Spa or Day Spa or

We can follow our own methods of excellence and present you with our findings on ways in which you are succeeding and in ways in which you could exceed.
Are you ready to take your business to the next level?